Lumecca is an innovative, intense pulsed light (IPL) treatment that addresses various skin concerns. Utilizing the most advanced IPL technology, Lumecca effectively targets pigmented and vascular lesions, delivering a brighter and more even skin tone. The procedure works by emitting light energy that is absorbed by the targeted areas, breaking down the pigmentation or blood vessels, and promoting the body's natural healing process. This makes it ideal for treating various issues, including age spots, sun damage, vascular lesions, rosacea, and freckles on the face, neck, décolletage, and hands.
Lumecca is suitable for individuals seeking a non-invasive solution to improve their skin's appearance and reduce signs of aging or sun damage. Results are noticeable after just one session, though some individuals may require multiple treatments for optimal outcomes. The longevity of the results varies, but many clients experience the benefits for up to a year or longer. With minimal downtime and a procedure that's both quick and comfortable, there's no better time to achieve that radiant glow you've always desired. Experience the difference with Lumecca at Elko Replenish Med Spa in Elko, NV. Book your appointment today and unveil your skin's true potential.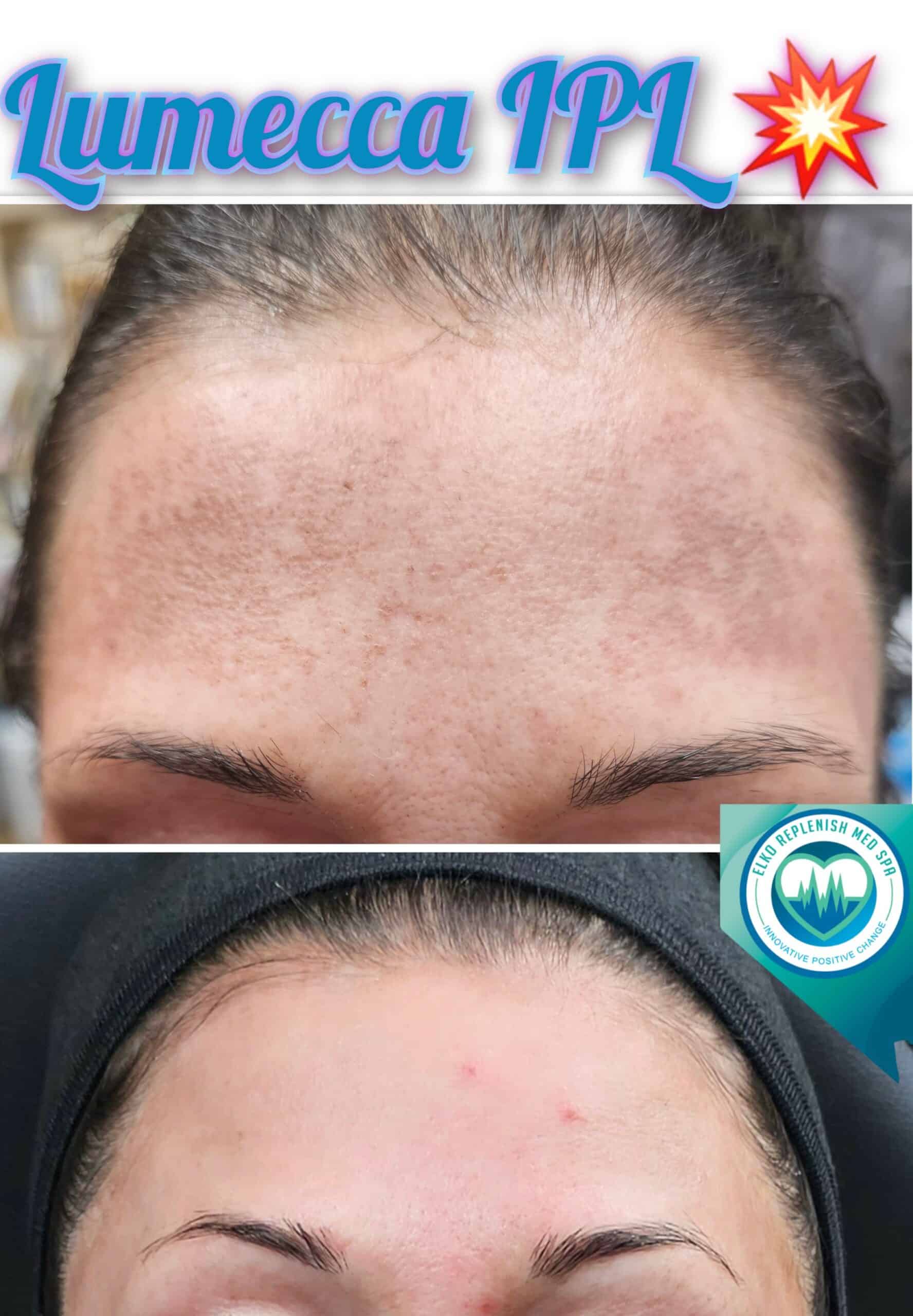 Book Your Appointment Today
We are here to help you transform into the NEW YOU!
Unlock your inner radiance with our world-class rejuvenating treatments- click here to purchase from our online store